This type of interpreting is used during conferences, video calls,  online meetings, training courses, and conventions with more than one working language. It is also known as conference or simultaneous interpreting in which translation from the source language into one or multiple target languages is rendered in real time.
Simultaneous interpreting involves a team of two interpreters who alternate.
Simultaneous interpreting requires excellent language proficiency, sound knowledge of industry terminology as well as the highest levels of concentration and a superb memory.
It also calls for the use of specialist equipment such as SI booths, PA system, microphones, receivers and headsets.
Our interpreting services are also provided online.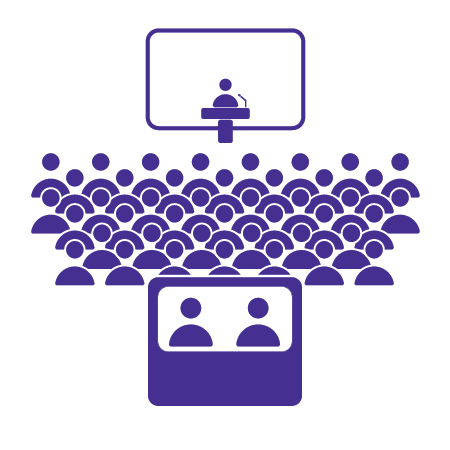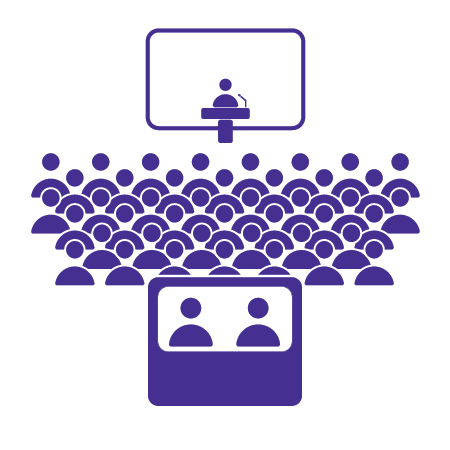 Why do you need two interpreters?

How does the human brain work?
Interpreting requires enormous focus and concentration.
The human brain has its limitations and becomes exhausted after 30 minutes of intense effort, which takes its toll on the quality of interpreting. That is why interpreters alternate every 20 or 30 minutes.

An interpreter is only human
An interpreter may feel unwell or simply experience a bout of coughing. This is the moment when the second interpreter is needed to ensure the continuity of interpreting.

Teamwork
Interpreters support each other. While one interpreter is speaking, the other is jotting down numbers, suggesting specialist terms or searching for required information to make his or her colleague's job easier.

(Co-)working with the environment
Sometimes the speaker holds the microphone too far away from his or her mouth, cracks are heard in the headsets or the screen suddenly goes blank. In such cases, one interpreter carries on with the interpretation, while the other is able to intervene in order to resolve problems quickly.